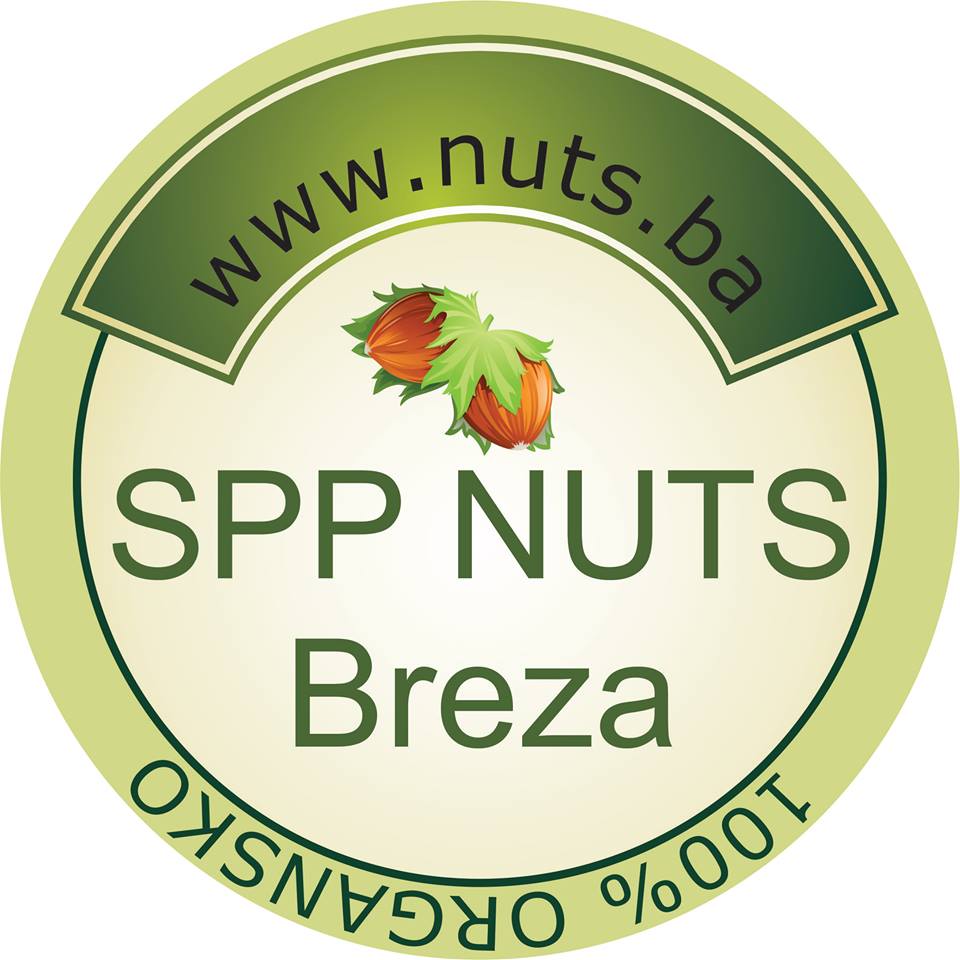 Welcome to the site of SPP NUTS Breza, the first organic producer of hazelnuts in Bosnia and Herzegovina.
On this page you can find product information on SPP NUTS Breza, as well as a wealth of information about hazelnut, planting, harvesting, processing at our blog par of this web site.
The property is located 25 kilometers from Sarajevo Airport, which can be reached by highway, and a small part by local road. The property is located at 1050 meters above sea level in a mountainous area, with a beautiful view of the surrounding mountains and hills.
The estate has a plantation of a thousand hazelnut trees, 50 walnuts, a small number of seedlings of rosehips, plum, apple, and pear.
Hazelnut plantation has a certificate of organic production that is valid for the European Union market as well as other countries (check at http://www.organskakontrola.ba/site/index.php?sel=2&lng=en producers for EU market)
In addition to this, we will present our own experience in the organic production of hazelnuts at an altitude of more than 1000 meters above sea level.
We are currently able to deliver certain quantities of hazelnuts that are produced on the principles of organic production in the shell, ie without the shell. We are also able to deliver the product in environmentally friendly packaging, ie in bags made of linen, jute and similar natural materials.